Back to News & Stories
Oscar loves his new toys!
Many toys for small children have an electronic component that requires the child to operate a switch of some sort.  These can be tricky if you have cerebral palsy, so Remap volunteer Ian Midgley fitted some disability-friendly switches to Oscar's toys.  The smile on Oscar's face tells the whole story!
Oscar's dad Simon says "Ian has provided Oscar with two switch adaptations for his toys that are absolutely fantastic. Oscar loves the toys and working with Ian has been an absolute pleasure. I cannot speak highly enough of what Ian has done and we really look forward to continuing to work with him."
Nicky Wynn is the Senior Specialist Occupational Therapist who supports Oscar.  She says: "This is a great piece of work for this family. Oscar's needs are quite individual and it's challenging to find the right activities which are both stimulating, and accessible to him."
Remap has over 800 volunteers who custom-make equipment for disabled children and adults.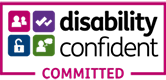 Copyright 2023. All Rights Reserved
Skip to content