Back to News & Stories
Pushchair control
Celine was unable to take her young son, Chili, out in his pushchair as she can't walk without callipers and crutches as a result of meningitis as a child.
Volunteers at Remap Essex West made a device which clips to the pushchair handle and is sewn to a belt.
Celine can now control the pushchair and is able to take Chili to the shops or to the park where they now mix with the other mothers and children.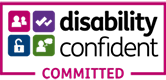 Copyright 2023. All Rights Reserved
Skip to content