Back to News & Stories
Rachel's boccia breakthrough
Rachel tells us how her new equipment improves her boccia game:
My name is Rachel, I have cerebral palsy. I play a sport called Boccia which is like boules for people with disabilities. I have recently changed the chair I play in and was looking for a way to hold my balls whilst in play on court. I first heard of Remap through Canine Partners and thought I would contact them to see if they could find a solution. (At this point I had no idea it would be free of charge as most disability items come at a premium cost.)
The service was efficient and friendly. My request for a tube was completed and ready for me to see within a week. It's a very simple guttering design that fits to the front of my chair and easily removable, just what I required and at no cost to me! Companies such as Remap are few and far between.
Before getting this piece of equipment I was unable to compete in my power chair as I was unable to reach for the balls. I often used a bag which was uncomfortable to reach at times. Having this equipment has made it easier and more efficient to play from my power chair, just as my power chair makes me more efficient and able in regards to Boccia
Highly recommended if you need help to find a solution.
Thank you
Would custom-made equipment help you to play your favourite sport? Contact us!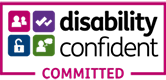 Copyright 2023. All Rights Reserved
Skip to content