Back to News & Stories
Remap celebrates being awarded £98k from the National Lottery to support volunteer recruitment project over a two year period.
We have recently been awarded an initial £49,000 in National Lottery funding to support our life-changing work, creating custom-made equipment to help people with disabilities. The funding will be used to develop our Reaching Out project, which will increase our volunteer workforce and allow us to support more people with disabilities across the UK. The funding will also continue for an additional year, which will take the total grant amount to £98,000.
Remap has over 900 dedicated volunteers across 70 branches throughout the UK. Every year, we support approximately 3000 disabled people with custom-made equipment, that is designed to increase their quality of life and well-being.
The new funding from The National Lottery Community Fund, which distributes money raised by National Lottery players for good causes and is the largest funder of community activity in the UK, will enable us to recruit and expand our volunteer workforce across the UK. At the same time, this project will allow us to provide more support to the 14.1 million disabled individuals in the UK, who may need specialist equipment.
Sue Boyes, General Manager at Remap, says: 

"We are delighted that The National Lottery Community Fund has recognised our work in this way. Now thanks to National Lottery players, we will be able to press on with plans to widen our awareness and create more life-changing pieces of equipment for those with disabilities".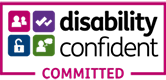 Copyright 2023. All Rights Reserved
Skip to content