Back to News & Stories
Remap join the Superhero series as a charity partner
The Superhero Series is the UK's one and only disability sport series for the Everyday Superhero and their friends and family! The fun challenges throw out cut-off times and equipment restrictions to make sure everybody has the best time possible. The emphasis is very much on fun so masks, capes and pants over tights are positively encouraged!
As an official Superhero Series Charity Friend, we're putting a call out to our own community of Superheroes to join our teams for two fantastic fundraising events. Grab your cape and choose your mission – or sign up for both!
Choose your mission…
Superhero Tri 2018
18 August, Dorney Lake, Windsor
Unite with family and friends to take on a stage each of a Superhero Tri challenge – that's a swim, cycle and push/run. Or you can run, walk, push or cycle the 3km Superhero Charge! Please see below for your choice of challenges. You don't have to come to us with a fully formed team. Get in touch and we'll match you up with other intrepid Superhero teammates for an unforgettable day out. Anyone can enter, as long as there's at least one person with a disability per team.
Sprint Superhero Tri: 150m Swim, 3k cycle, 1km push/run
Half Superhero Tri: 400m swim, 10k cycle, 2.5km push/run
1km Superhero Charge: run, walk, push or cycle this scenic lakeside challenge
npower Winter Wonderwheels 2018
2 December, Dorney Lake, Windsor
The UK's first festive disability sports event will see Everyday Superheroes cycle, walk, run, push, be pushed, or anything in between around Dorney's spectacular lake. See below for your choice of three distances. You can fly solo, or enter a team with family and friends.
Lakeside Dash (1k)
Once Round the Lake (5k)
Twice Round the Lake (10k)
Anything goes
What's brilliant about all Superhero Series challenges is that there are no cut-off times and you can bring any kind of gismo or gadget you need to help you complete the challenge, from flippers and floats in the water to electric and day chairs, walking frames, race runners and adapted bikes. What's more, everyone is welcome to bring a 'Sidekick' to push, guide or simply accompany them around the course. Do get in touch to find out more.
Great family day out
The challenges are just the beginning. Both events are set in 450 acres of spectacular parkland and there'll be all kinds of entertainment and refreshments for Superheroes, Sidekicks and spectators big and small. Plus parking is free of charge.
For more information or to take part on behalf of Remap please contact Adam McEvoy – a.mcevoy@remap.org.uk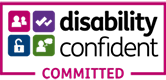 Copyright 2023. All Rights Reserved
Skip to content