Back to News & Stories
£230,000 Funding Secured from Motability for the Moving Forward Programme
REMAP, the renowned charitable organisation dedicated to transforming the lives of people with disabilities through custom-made equipment, is thrilled to announce that it has been awarded a significant grant of £230,000 over three years from Motability. This generous funding will be allocated towards REMAP's new initiative, the Moving Forward Campaign.
The aim of the grant is to help approximately 2000 wheelchair users by providing modifications and adaptations to their wheelchair – which will help to improve their ability to access employment, education, and social activities.
The funding from Motability, the charity, comes from its new portfolio of grant programmes expressly set up for other charities and organisations that support the transport needs of disabled people. Over three financial years ending in March 2025, Motability will award a total of £50 million in funding to charities and organisations across the UK that can help fill gaps in existing transport services for disabled people.
The Moving Forward Programme will address the unique needs of wheelchair users by offering customised solutions. REMAP's dedicated volunteers, including skilled engineers, technicians, and designers, will work closely with individuals to create tailor-made solutions to improve accessibility, independence, and quality of life.
It is people like Alison, that this grant will help REMAP to support. Alison sought support from REMAP to adapt her wheelchair to make travelling easier and more comfortable. Her local REMAP branch, supported her request making a few adaptations to her wheelchair to give her more comfort and control.
When the final adjustments were complete, Alison was over-the-moon.
"Without REMAP's help, I could not have anticipated the increased comfort using this new wheelchair for my travels. They are a fantastic charity, with work done by hundreds of volunteers across the UK using many different skills".
Sue Boyes, CEO of REMAP, expressed her gratitude for this generous funding, stating:
"We are thrilled to receive this significant grant from Motability for our Moving Forward Programme. The funding will enable us to make a positive and lasting impact on the lives of wheelchair users by providing them with the customised equipment they desire. We are grateful to Motability for sharing our vision for empowering individuals with disabilities and for their support in our mission".
The grant from Motability will support REMAP to offer more modifications and adaptions for wheelchair users throughout the United Kingdom, ensuring they can continue to innovate and find solutions to everyday accessibility issues.
Lisa Jones, Director of Charitable Operations at Motability, said: "We're delighted to support REMAP in the provision of adaptations for wheelchair users, through their Moving Forward programme. The bespoke adaptations will have a positive impact in improving accessibility for 2,000 wheelchair users, creating greater independence and confidence in travelling.
For many disabled people, it can be a challenge to get the right wheelchair, so having access to a service like this can be a lifeline. Awarding grants to fantastic and experienced organisations like REMAP, who can help fill those gaps, is the reason we launched our portfolio of impact programmes to support other charities and organisations to help make an immediate difference to the transport needs of disabled people.
We wish the dedicated team of REMAP volunteers, who work closely with individuals, all the best!"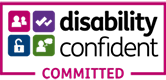 Copyright 2023. All Rights Reserved
Skip to content