Back to News & Stories
REMAP's 2023 AGM & Awards Highlights
Our Annual General Meeting and Awards Ceremony took place at the NCVO Offices in London on the September 28th, 2023 and was broadcasted live to volunteers across the country via Zoom. The event was a momentous occasion that showcased the spirit of collaboration, commitment, and inclusivity that defines our community. We want to extend our heartfelt gratitude to all attendees, whether they joined us in person or online, for making this day a resounding success!
The AGM, an integral part of REMAP's calendar, is more than just a meeting. It's a time to reflect on our past accomplishments , strategise for the future, and, most importantly, celebrate the dedicated volunteers and supporters who make our mission possible.


Keynote Address by Matt Ford
One of the highlights of this year's AGM was the keynote address delivered by Matt Ford, Director of Design and Engineering at Designability. Matt's insights into the world of innovation and accessibility provided valuable inspiration for our community. His words encouraged us to push the boundaries of what's possible in terms of custom-made equipment and solutions for those in need.
Celebrating Our Outstanding Volunteers
The AGM allowed us to shine a spotlight on our remarkable volunteers and their contributions. The REMAP Awards segment allowed us to acknowledge and celebrate their dedication and passion.
Martin Grant of the Leicester and Rutland panel was awarded the 'Jack Petchey Award – to improve the quality of life for a young person' for designing a set of bed-access steps for a 6 year old with shortened limbs, in her favourite colour – pink.
Daniel Spragg (Oxfordshire panel) created a guitar support for semi-professional guitarist with a tumour that prevented her from using a conventional guitar strap. For this ingenious solution, he was awarded the 3D Scanning and Printing Award, sponsored by Mesh2Surface.
The Best Daily Living adaption was a shampoo dispensing device created by Dennis Roberts of the Great Yarmouth & Lowestoft panel for a 22 year old woman who has Hypomobility.
The 'Best solution which helps a person engage in their community – iMechE / Support Network Award' went to Peter Vielvoye from Gloucestershire for designing a spinning play device for a school for disabled children.
The Alison Lapper award for the best solution to help access sports, hobbies and leisure activities was given to a Rifle Trigger Controller designed by Nigel Barnicle from the West Midlands panel.
A Magnetic Head support for a man in a wheelchair who cannot raise his head for an extended period of time won the award for 'Project which provided improved the quality of life for an older person', created by Neil Tigwell (Oxfordshire and Thames Valley).
Finally, the 'above an beyond' award went to Noel Poncelet from the Brighton Panel. Noel created a complex electromechanical system for a full-time wheelchair that allowed him to choose which controller was in front of him.
Congratulations to all the winners, who continue to make a significant impact on the lives of those we serve.
A Special Guest: Alison Lapper MBE
A moment of immense honour and inspiration was the presence of renowned artist Alison Lapper MBE at our event. Alison joined us to discuss the adapted equipment that REMAP created to enhance her life, including a travel wheelchair adaption. Her moving testimony highlighted the profound difference that our organisation makes and here presence served as a powerful reminder of the tangible impact of our work.
Visit our YouTube channel to check out our interview with Alison

Your input, feedback, and ideas are invaluable to us as we continue our mission to improve the lives of those in need through custom-made equipment and solutions. Together, we are making a difference. Thank you once again for your participation and for being an integral part of the REMAP community!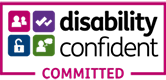 Copyright 2023. All Rights Reserved
Skip to content