Back to News & Stories
Richard on his bike for Remap!
Remap volunteer Richard Brown has just completed an amazing cycle ride in aid of Remap. Richard cycled over 300 miles from London to Paris, arriving in time to see the finish of the Tour de France.
Arriving home fit and well, Richard commented "I was very pleased with my own performance especially the third day, doing 90 miles at 12.6 mph with 4600 ft of climbs.  Not bad for 73 years old!"
The four day ride raised nearly £2000 for Remap.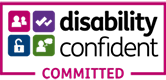 Copyright 2023. All Rights Reserved
Skip to content