Back to News & Stories
Robert's wheelchair turntable
Remap West Midlands group was approached by Robert, a stroke survivor who lives with his daughter in a terraced house and uses a wheelchair. Entrance to the house is through a side door then a right angle into a narrow passageway which includes a step. It was impossible to manoeuvre his wheelchair around this tight corner, with the effect that his daughter could not take him out on her own.
Volunteer Philip Watts took on the challenge of designing and making a piece of equipment to help. Having been a railway man before retirement, Philip thought of a turntable solution. This he made from wood and metal, such that the wheelchair can now be pushed up a small ramp onto the turntable, rotated 90 degrees, then out of the door.
His daughter can now take her father out for trips in the fresh air and to visit clinics and stroke clubs, all activities intended to improve the chances of a successful rehabilitation. A brilliant solution which provides great practical help in a person's own home.
Technical details for this project are available on MakeAbility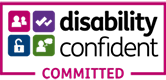 Copyright 2023. All Rights Reserved
Skip to content