Back to News & Stories
Sailing with Remap
Bolton Sailing Club is part of the national RYA Sailability scheme. They offer people of all abilities the opportunity to enjoy the fun and freedom of sailing.
For people who have difficulty getting in and out of their boats, they use a hoist (a type of crane) to allow them to embark safely.
Because the hoist can lift over 100 kilos, it stays on dry land. This meant the yachts also needed to be brought onto dry land and relaunched every time someone wanted to get on or off.
Could Remap find a way to lift people from their wheelchair and onto their boat, without bringing the boat ashore or sending anyone for an unexpected swim?
Together with apprentices from Jaguar Land Rover, our Bury, Bolton and Rochdale group took on the challenge. They adapted the sailing club's existing jetties to make them wheelchair accessible. They are even safe enough for the mobile hoist to be mounted at the end.
Now wheelchair users can board their yachts from the jetty with everyone else, so the yachts can stay on the water. The faster changeover times have even meant that the club have had to buy a second boat to keep up with demand!
Could custom-made equipment help your organisation to include wheelchair users? Contact us!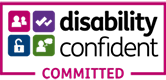 Copyright 2023. All Rights Reserved
Skip to content