Back to News & Stories
Seth tests his new beach walker!
Seth wanted to be able to walk and play with his family along the seafront. Seth has Spina-Bifida and requires a frame to support him when walking. His regular house-walker was not suitable for this as the wheels would always get stuck in the sand.
John, a volunteer at the Grampian group in Scotland, had just the solution for Seth. With the help of a local occupational therapist at Aberdeen City Hospital, John turned the frame into a secure walker featuring much larger wheels that would allow Seth to roam freely on the beach without getting stuck.
How amazing is it to see Seth enjoying the waves – there is no stopping him now!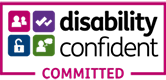 Copyright 2023. All Rights Reserved
Skip to content