Back to News & Stories
Supporting cancer patients through activity.
The Southampton & West Hants Remap volunteers have been working on a project for the patients at the cancer unit at a local hospital, who provide care for critically unwell patients. Local Remap volunteers were approached to make custom-made equipment that supports functional upper limb movement in patients whose mobility had been impacted by cancer; this work was supported by Macmillan.
Peter, a volunteer engineer at the local REMAP branch, worked with the team at the hospital to develop activity boards. They featured a range of household activities that challenged the movement, precision and power of both hands. The board activities provided some measures of achievement to help the hospital team assess the abilities of their patients during treatment.
Peter made two boards that could be used from either a bed or a chair.
Board 1 included locks with a key, lengths of silicone cord for knot tying, and a vertical Perspex tube; through which table tennis balls can fall.
Board 2 included a rotating dial for wrist movement, a demountable note board, a hand strength activity involving switches linked to an LED and battery circuit, and a socket connection activity including a mains plug and sockets, a USB connector and plug, and an audio lead.
The patients on the unit have enjoyed using the activity boards and are demonstrating several benefits from using them.
Volunteer Maker – Peter, said: "This project is rewarding as not just one, but many can benefit from the activities on the boards."
We are here because we want to help you have the best quality of life.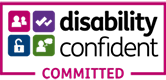 Copyright 2023. All Rights Reserved
Skip to content