Back to News & Stories
The enAball
Barry lives in East Sussex and used to paint before multiple sclerosis left him paralysed from the neck down. He controls his wheelchair with head movements and Hilary Green, deputy centre manager of the MS centre that Barry uses, asked Remap if they could help him create art again. A group of student designers that volunteer with Brighton Remap took the project on and produced the 'enAball' – a fully adaptable and portable painting device which allows Barry to express himself through the medium of art.
The enAball's extendable arms attach to the base of Barry's wheelchair and reach out in front of him by a metre. The body and 'nib' of the device then runs along a canvas on the ground leaving behind a smooth, consistent paint stroke. The enAball's sensitivity to Barry's movements, the capacity to move 360 degrees, and the ability to stop and start a line, means he can accurately convey his artistic intent.
The enAball has given back to Barry the joy of painting, allowed him to regain some of his independence and to participate in creative activities from which he had become excluded.
For more details, including film of Barry at work, see https://www.theprocess.design/enabal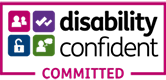 Copyright 2023. All Rights Reserved
Skip to content