Back to News & Stories
The People Making Things Possible – Graham
Remap Volunteer, Graham Law has a dual role where he volunteers as a Secretary and an Engineer with the Leicestershire & Rutland branch.
Graham has volunteered for Remap for over 30 years, joining the charity initially when he was in his early thirties, after discovering Remap at a Model Engineering Event. Graham has always had a passion for creating things and solving problems, so he figured volunteering for Remap as a Maker/Engineer would be the perfect fit for him.
Graham's professional area of expertise lies in electronics and software engineering, but that doesn't stop him from turning his hand to anything inventive.
So, over the years he has been an incredible support, helping many people in his local area by creating custom-made equipment for their needs – which is at the heart of what Remap does.
Volunteering for Remap means you get to support your local community in a hands-on way, and we spoke to Graham to share his experience of volunteering:
"You meet such a variety of people and situations, and when you first come across what may seem like a very difficult position that a vulnerable adult or disabled child is in, you may well be in the best position to help. Not even just a bit, but maybe a lot. No matter how bad the situation is you see before you, you may make it a little better."
As a volunteer Engineer, Graham creates custom-made pieces of equipment to support people with disabilities, and speaking about some of the projects he's been involved in Graham says:
"I had a 17-year-old girl who was paralysed and could not breathe herself, therefore relying on a machine. I remember her mother saying to me when I first phoned her 'All Bekki can do is smile'.
"Bekki's family got in touch to see if we could adapt her daughter's e-reader and create a mount to go in front of her, and so her 24-hour carers would tap the screen to change pages.
But we could see that independence was important to the family. So we thought what if we could detect her smiling and have the page change, which is exactly what we did."
"Bekki was so pleased, she told me how much freedom and independence it gave her – just through turning a page!"
That particular job was incredibly fitting to Graham's interest and skills, but not all Remap jobs are as highly technical. The simplest adaptation can make the biggest difference in someone's life. As a Remap Engineer, the projects you can be involved in are incredibly varied.
Graham explains some of the other, less technical projects he's been involved in:
Another personal highlight for me was a project for a wheelchair-using student, at Loughborough University, who wanted to set a world record as the first paraplegic to climb Mt Kilimanjaro in Tanzania. I designed the collapsible rails that his hand trike ran on, with some added features. He later completed the challenge with his father.
Without volunteers like Graham, we simply wouldn't be here. To continue providing our service to more people throughout the country with a disability, we need more volunteers willing to help out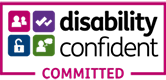 Copyright 2023. All Rights Reserved
Skip to content