Back to News & Stories
The People Making Things Possible – Sally Elvin
Sally (pictured at the back) with Helen, a Remap client.
Sally Elvin explains what it's like to volunteer as a case officer for Remap.
The role of a case officer at Remap is to process the client referrals which come in from the central office from the likes of health professionals, families and individuals to Engineers/makers within the Bristol branch.
It's an important role within the team. Without Case Officer volunteers we wouldn't be able to process our custom-made equipment referrals to the 74 Remap branches around the UK. Case Officer Volunteers, like Sally, operate locally to ensure our clients get their custom-made equipment as soon as possible.
Sally has volunteered for Remap since 2018, initially, she joined to see if she had the skills required to offer her support, but during her first meeting an opening for the Case Officer role became available and she immediately decided she wanted to put herself forward. This is the role she's been in since. Sally worked as a primary school teacher for 23 years and was heavily involved in charity events at the school she worked in.
Speaking about the role, how she started and what it involves, Sally says:
"I love this role; it suits my organisational skills and my love of excel spreadsheets. When a new case comes in, I try to visualise how I would resolve them. With this knowledge, I aim to match them to a suitable maker. Since joining Remap I have matched nearly 350 clients to one of Bristol Remap's amazing volunteers."
It's important for us at Remap to ensure that volunteering fits around your lifestyle and occupation. Sally explains that she fits volunteering around her job in the NHS and the things she enjoys doing in her spare time.
"People may think Remap volunteers are retired engineers- but I am certainly not! Due to the pandemic, there was not much call for STEM Events; so, I joined the NHS on the first day of the Lockdown. Therefore, I volunteer whilst maintaining a very busy role."
"Even though I work almost full time and volunteer for Remap, I still get time to do the things I enjoy. I love going camping with my family and dog, gardening and interior design."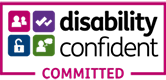 Copyright 2023. All Rights Reserved
Skip to content