Back to News & Stories
Adapting Theo's Tractor!
Like most small boys, Theo loves tractors. Theo has a condition called tar syndrome, which means he was born with very small arms. Theo and his parents came to Remap for support as he had been finding it difficult to reach the steering wheel on his toy tractor.
What Theo needed, was a small steering wheel close to his hand which could steer the tractor electronically, like modern, automated (fly-by-wire) tractors. However, Fly-by-wire tractors are costly and would not be suitable for Theo.
So instead, Remap volunteers Gerry and Rupert came up with a fantastic solution, taking inspiration from state-of-the-art tractors currently used on large modern farms. These tractors are often driverless and remote-controlled, and by using the same style of technology, they would be able to adapt Theo's tractor to fit his needs. Therefore, they mounted a small, accessible steering wheel to the toy tractor, which Theo could easily reach.  They added an electric motor and angle sensors which are programmed by a small micro-computer to help Theo control the direction of the tractor. To help make his toy as safe as possible for him to play with, they also fitted a cradle to prevent Theo from falling out and made some extra changes to make the toy tractor more stable.
Theo can now play safely on his tractor with his brother whilst being able to steer it himself. It has also helped improve his posture as he is not having to bend to reach the controls. This helps his back, breathing and confidence too. He loves it so much he even eats all his meals in it!
Look at the huge smile on Theo's face as he rides his newly adapted tractor for the first time. Click here to watch the Youtube video.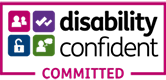 Copyright 2023. All Rights Reserved
Skip to content