Back to News & Stories
There's no stopping Cameron!
Cameron Edwards is a sports-mad 11-year-old who wants to follow in the footsteps of cricketing hero Jimmy Anderson and bowl fast for England. And if that doesn't work out then he has the ambition of playing professional football or becoming a PE teacher.
But what makes him so remarkable is the fact he was born with a right arm that ends just after the elbow, something that does not stop him competing fully at all sports.  In cricket, bowling is his real strength and when batting he wears a prosthesis custom-made for him by Remap Bristol.
Former Gloucestershire professional Damian Forder, who has helped Cameron with one-to-one coaching sessions, said: "He's a real inspiration and an incredible lad. From the start it's always been about what Cameron can do, not what he can't do. The determination he shows is brilliant, I wish there were more people around with his same attitude to doing things."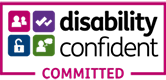 Copyright 2023. All Rights Reserved
Skip to content