Back to News & Stories
To Mongolia in a Micra – an unusual fundraising adventure!
Last week Remap were approached by two gents undertaking a fundraising adventure with a difference!
Matt Lee and Sam Baber are undertaking a 10,000 mile driving challenge, from Tunbridge Wells to Mongolia. This is in itself a difficult challenge, yet they have decided to make their challenge even harder with their choice of vehicle – a 1997 Nissan Micra!
They are taking part in the 2018 Mongol Rally, an event which has three simple rules:
You can only take small vehicle of 1 litre or less.
2. You're completely on your own.
3. You've got to raise £1000 for charity.
Matt and Sam wanted to raise funds for a local charity and have decided to support Remap! They are aiming to keep their supporters up to date throughout their journey and also aiming to answer questions posed to them from supporters, through their 'Slow Search engine' challenge.
The lads are after questions on places or countries they are visiting, and they will find an answer, whether through asking the locals, visiting a museum, or taking the time to read local books.
Remap will provide updates through the course of their challenge; prior to departing, throughout their journey and on conclusion of what we hope is a successfully completed challenge!!
For more information on the adventure and how to donate to their challenge please visit http://micra2mongolia.co.uk/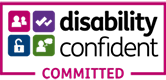 Copyright 2023. All Rights Reserved
Skip to content