Back to News & Stories
Tracey's tigger stick
Tracey and her partner run run a business from their narrow boat called The Doggie Boat selling all sorts of dog-related items. Following the retirement of her guide dog, Oakley, a business opportunity arose for a new four-legged Chief Product Tester. This lead to Ozzie the rescue dog joining the team. He is in charge of quality control for their tasty treats and is taking his new role very seriously.
A problem arose, though, when it was time for Ozzie's morning walk. Tracey and Ozzie enjoy morning strolls along the canal tow paths next to their boat. While Tracey waits for a new guide dog, she uses her long cane to find her way around. Because the tow paths are very uneven, they create a lot of vibration which was hurting Tracey's wrists.
Could Remap invent a stick for Tracey which would allow her to walk with Ozzie every morning? It would have to 'feel' like a traditional long cane, be lightweight and foldable for easy portability, robust enough to withstand regular impacts and – crucially – build in some kind of cushioning feature which would come into use when the stick hits an obstacle on the ground.
Remap volunteer Phil from our West Midlands team took on the challenge. He bought a traditional long cane from the RNIB and set about modifying it to meet Tracey's requirements. He did this by replacing one of the stick's fold out sections with a special spring unit made from aluminium and plastic. This still allows vibrations to travel from the ground to Tracey's hand, but not so strongly that they hurt her wrist in the process.
Tracey is delighted with her new stick, which has been affectionately named 'the tigger stick' because it is made out of springs. Ozzie is glad to have his morning walks every day – he has to maintain his figure when all those treats need testing!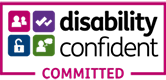 Copyright 2023. All Rights Reserved
Skip to content