Back to News & Stories
Tracy gets coffee to go
A chance meeting led to a new discovery for Tracy:
I was waiting for an eye test with a lovely lady whose husband is part of Remap whilst in my wheelchair juggling my handbag, phone, 2 glasses cases that wouldn't fit in my bag, and a cup of coffee — and had a near miss with a burns injury.
She asked hadn't my chair come with a cup holder, life would surely be easier? I sadly pointed to the shattered fixings of my most recent cup holder attached to the side of the chair that I hadn't quite got round to removing after destroying it on a doorway.
She explained to me that Remap can make things for the disabled that simplify life – the kind of things that will work for you. My cup holder seemed trivial in comparison to the needs of others, but a phone call, a couple of emails later and a lovely man called Peter came to my house.
Peter inspected Bob [my wheelchair] and took measurements — even measurements of my travel cup. He made some sketches of the in frame attachment mechanism it would need then said it should only take a little while.
A week later, Peter was back with a custom, screw into the wheelchair frame, tough, perfectly sized cup holder with a rubber bumper to protect stuff when I crash.
It might seem like such a small thing, but having the use of my hands on the move, not holding a cup of boiling liquid between my thighs and risking burns — it's such a big deal for me.
I can't thank, praise or recommend Remap highly enough. Thank you so much.
Is there a simple gadget that would make your life easier? Contact us!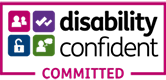 Copyright 2023. All Rights Reserved
Skip to content