Back to News & Stories
How do you use a mouse if you can't move your hands?
John Cole who volunteers with the Remap south Devon group has cracked this common problem with his "head mouse". Built for less than £50 his device plugs into a USB socket like a standard wired mouse, so it doesn't need batteries and can be used with a standard PC or an Android tablet.
Any vocalisation (not necessarily speech) into the headset microphone provides the 'mouse button'. A short sound makes a 'click' (or you can say 'click'), and singing a long sound provides the mouse 'drag'.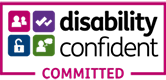 Copyright 2023. All Rights Reserved
Skip to content