Back to News & Stories
Vision System
Ian is an avid football supporter but is very visually impaired due to mitochondrial dysfunction. This means his sight is only good for short range and large, high-contrast, images. Although he visits Anfield to watch Liverpool play, he is unable to see the game itself. He simply listens to the radio commentary and soaks up the atmosphere from the touch line.
He has always wanted to watch the action but he simply cannot see further than a few inches!
Rupert Powell, a new volunteer at Remap York, was given the challenge. His solution was to modify a VR-Headset to incorporate an LCD video display, image processing computer and camera, along with a powerful motorized zoom lens capable of bringing the action close- to.
The camera is mounted on the headset itself so wherever the user looks they get a high-contrast (zoomed if required) image on the internal LCD screen. This image can be further enhanced by the computer (RaspberryPi) controlled by the user. The controls for this are from a wireless Play-station game controller. This controller also allows control over Zoom and Focus, as well as contrast/still-frame/negative/edge detection and more.
Ian is now able to watch the football match, rather than simply listen to a radio commentary. He said he finds it easy to use and enables him to see the play over 2/3rds of the field. Something he has never been able to do before!
Ian also uses the device for everyday activities such as shopping. He can locate shops and no longer has to ask other shoppers where certain products are on the shelf – he can now easily scan the shelf from his wheelchair and see the products he is looking for.
Rupert's prototype worked, so he then developed a MK2 built into a ski-helmet. This is more comfortable to wear, as well as more robust…and with no wires. He now has a 3D printer so a lot of the parts can be fabricated this way resulting in a more elegant solution.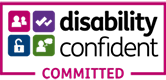 Copyright 2023. All Rights Reserved
Skip to content