Back to News & Stories
Volunteers' Week 2022
We can't let this Volunteers' Week go by without acknowledging the dedication that our volunteers continue to give to providing our essential services.
Our volunteers have been instrumental in getting our services back up and running in full capacity. It is heart-warming to see so much volunteer activity despite the continuing challenges of the global pandemic over the last year. Each and every one of our volunteers, no matter what their role is, is so important to Remap. We thank them for their continued support and adaptability over the past two years and for all the time, effort and support they have given to the many people we have been able to help this past year.
"Thank you for your commitment and support to Remap. Without your dedication to our work, Remap wouldn't be able to continue to make such a difference in people's lives." –
Sue Boyes, General Manager.
"You, our volunteers are the life-blood of Remap. The support you provide is central to our ability to deliver our services using innovation, expertise and creative skills. Everyone who discovers Remap is amazed at what we are able to achieve and doubly so when they find out it's all done by volunteers." –
Peter Cattermole, Chair – Board of Trustees.
We are looking forward to continuing to work with you throughout the year ahead.
Together, we can make more things possible.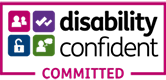 Copyright 2023. All Rights Reserved
Skip to content