Back to News & Stories
Year of Engineering & Kidzania launch event a big success!
The end of May saw the launch of the Kidzania Engineering festival, to showcase the exciting industry of engineering to young people, who will help shape the future of the world we live in.
In partnership with Middlesex Cricket, Remap designed the activity taking place in the KidZania Stadium – exploring the engineering solutions that need to be created in order to make cricket accessible for all to play.
Chief Executive David Martin, gave interviews to the press attending, detailing who Remap are and how we are working in partnership with the Year of Engineering and Kidzania.
Remap also delivered activity to the young people. Our Business Development Manager Adam and Andres, from our London West panel, challenged young people to come up with their own designs and inventions to support the disabled community. Many creations were drawn and explained to their peers, from adapted cars, artificial limbs, VR headsets and special wheelchairs – no ideas were off limit!
We will return to Kidzania later this month, featuring as part of the Kidzania STEM fair, promoting STEM skills and career knowledge through 'Learning by Doing'.
You can see more action from the day, including Adam working with our young engineers here
http://www.londonlive.co.uk/news/2018-05-23/kidzania-gets-children-into-engineering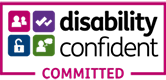 Copyright 2023. All Rights Reserved
Skip to content