Administrator
We have over 65 local branches, across the UK which help people with a disability to live more independently. Our skilled volunteers respond to thousands of requests each year to design and make customised equipment free of charge.
As a Volunteer Administrator, you will use your administrative skills to support a valuable local branch whose volunteers design and make pieces of equipment for individuals. You will be looking after our database, taking minutes, and dealing with enquiries from clients and professionals.
WHAT THIS ROLE INVOLVES:
We are looking for a conscientious person with practical experience working in an administrative environment, with an understanding of the importance of confidentiality.

Attention to detail is key to this role. Experience in using databases would be an advantage (but not essential) as you will be expected to use our central management system.
WHAT YOU WILL NEED FOR THIS ROLE:
A good level of computer skills is essential for this role, and you will need to be able to work independently from home with the support of others. Any out-of-pocket expenses are paid.

You will need to attend regular local group meetings.
TO VOLUNTEER IN THIS ROLE, YOU WILL NEED TO:
• Complete your induction checklist
• Complete online and virtual training- as directed by central staff
• Undertake a DBS check

Additional information about our Volunteering programme:
When you volunteer with us, you join a community of committed people with a passion for helping to improve the lives of others. To undertake this specific role, you do not need to be an engineer/skilled craftsperson.
Apply for this role
Opportunity Type:

Administration

Branch: Hull & East Riding
Requirements:

Application form required, References required, DBS (criminal record check that the organisation will organise)

Address:

Hull, UK
Back to Volunteering Roles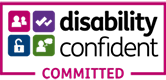 Copyright 2023. All Rights Reserved
Skip to content