Engineer / Maker
We have over 65 local branches across the UK, helping people with disabilities to live more independent lives. Our network of skilled volunteers respond to thousands of requests each year to design and make customised equipment free of charge.

Our Engineer/Maker Volunteers are the essence of our local branch activities. They use their practical skills and ingenuity to help people with disabilities live fuller and more independent lives.
What the role involves
This role may vary depending on local needs, but is likely to include the following:
• Designing and making pieces of equipment for individuals with specific needs.
• Using your practical skills working with one or more of: Metal, wood, plastic, or electronics.
• Attending a monthly meeting of the local branch.

We can support you in developing the skills you need for this role, including induction into all the areas outlined. You will have a chance to discuss your role and any additional needs with us.

What you need for this role

Essential
• Practical experience in working with one of the above materials.
• Able to listen well, to understand someone's needs.
• Able to follow Remap policies and procedures.
• Able to understand and apply our risk management system.
• Able to apply disability, equality, and inclusion practices.
• Able to keep people's personal details safe.

Desirable
• Access to your own tools and workshop. (or can access these)
• Able to drive or have good transport links.
• Committed to our values.
• Enjoy working as part of a team.
• Willing to develop skills and experience.
Apply for this role
Opportunity Type:

Engineering, Technology

Branch: Farnborough
Requirements:

DBS (criminal record check that the organisation will organise)

Address:

Farnborough, UK
Back to Volunteering Roles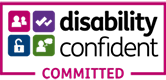 Copyright 2023. All Rights Reserved
Skip to content