Back to News & Stories
Floor sweeper modifications
Following an accident, Chris had to take on new duties at work as he'd lost the fingers on both hands in an accident. One of his new duties was to operate a ride-on floor sweeper, which would have to be modified if he were to use it, as he could not manage the controls without fingers.
Chris Gibson and Chris Booth, volunteers with Remap Doncaster made various modifications to the machine controls. Hydraulic levers were extended and ball knobs fitted. Others had pivoting lever handles fitted and the key had an extension plate fitted, with a thumb hole. Chris was able to drive the floor sweeper and get back to work.
Postscript – in July 2016 Chris became the first person in the UK to have a double hand transplant.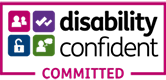 Copyright 2023. All Rights Reserved
Skip to content