Back to News & Stories
Malcolm's Fishing Trolley
Ex-Soldier, Malcolm came to Remap looking for a support aid to help with his arthritis and back problems. Malcolm loves to go fishing, but he found it difficult to walk long distances. He knew he could manage if he could sit down often. 
Malcolm used a fishing cart to transport all of his equipment, as most of the fishing lakes were easy to access; it was the perfect option for him. So our Remap Volunteers thought that a folding seat attached to the cart would be a great solution. The stool is supported by drop arms from the trolley frame, which stabilises it.
Now Malcolm can enjoy fishing again, which has had a very positive effect on his wellbeing.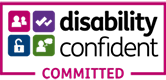 Copyright 2023. All Rights Reserved
Skip to content