Back to News & Stories
Helping Alun to carry on sheepdog handling!
Alun has been farming for many years and had relied on a sheepdog to help manage his sheep. He also regularly competed in sheepdog trials before almost losing his life to cancer. He underwent laryngeal cancer surgery, which involved removing his voice box (larynx). Ultimately, this meant that he could no longer speak as he did before. As a result, he cannot use a conventional shepherd's whistle or command his dog using his voice.
Alun's friend Angie Driscoll breeds and trains sheepdogs at Kinloch Sheepdogs. She got in touch with Remap to see if our volunteers could help. Angie had sourced an electronic whistle that she could potentially use to train Alun's dog – Jock, to manage sheep; the problem with existing devices was that they only had two or three different frequencies, and she needed four to train the dog.
Derek, a Remap Volunteer at the Gwent/Cwmbran panel, was more than happy to help. He cleverly designed a device that could produce four different sounds using the components from commercially available whistles. The compact device is worn on a lanyard and uses 4 buttons for the various sounds.
Angie has successfully trained Alun's dog to respond to the whistle. Jock can work 350 yards away in windy and wet conditions and still responds to the whistle. She will now be training a second dog to work to the whistle.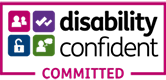 Copyright 2023. All Rights Reserved
Skip to content