Back to News & Stories
Nugget makes it to Mongolia!
Congratulations to the Slow Search Engine team for completing the Mongol Rally, driving an amazing 10,000 miles from Kent to Mongolia in a 20 year old gold Nissan Micra!
They've passed through over 20 countries, snow and desert, rain and plain to reach the finish line.
Thank you team for helping to raise funds for Remap along the way!
If you want to see some of the wonderful images from their journey so far visit their Facebook page: https://www.facebook.com/nuggetmicra/
If you haven't donated to their challenge and wish to do so please visit: https://uk.virginmoneygiving.com/Team/Nugget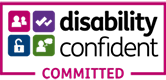 Copyright 2023. All Rights Reserved
Skip to content