Back to News & Stories
Remap Essex Central to the rescue!
Four-year-old Oscar from Wickford has cerebral palsy but he and his parents are determined that this will not hamper him having a full and active life. To help him, he needs a special chair which not only has Oscar at a higher position than a conventional wheelchair but also uses a saddle style seat that reduces the need for upper body support. It is designed so he can join in activities and increase his social participation.
Oscar's mum, Caroline, knew the benefit of these chairs, but they are very expensive. Caroline was thrilled to be able to obtain a second-hand chair at a fraction of the list price. However, when the chair arrived it did not provide any support for Oscar's head and unfortunately this model of chair did not have the option of a headrest. Caroline was really upset. Then somebody suggested that Remap may be able to help. Caroline contacted the Essex Central Remap team and they were only too happy to adapt the chair.
Three volunteer engineers from Essex Central Remap then worked on the chair, using official parts to provide a stable headrest. Working closely with Caroline, they were also able to add an extra harness to make the chair fully functional for Oscar's use and more comfortable.
Remap engineers work closely with local specialists and this assignment was no different. Specialist mobility company DGT Services of Sandon supplied the head supports and Care and Wellbeing Company ECL provided the harness. When a part on the chair cracked during the modification process, Krabat stepped in and provided a replacement part which the team from Remap fitted.
So, what difference will this chair make to Oscar? It is hoped it will help Oscar communicate. As Caroline explained, "Oscar is being assessed for an Eye Gazer System. He has had a trial, which was successful, and he was able to play a game on the machine. It is hoped he will be able to use the Eye Gazer to communicate and express his needs. To do this he will need the support provided by the modified chair to keep him stable and at the correct height."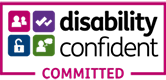 Copyright 2023. All Rights Reserved
Skip to content