Back to News & Stories
Remap Superheroes smash their triathlon challenge!
Last Saturday was the day of reckoning for our Remap superheroes, taking part in their Superhero Series triathlon event!
Danielle and Will joined forces to complete their 'half triathlon' – consisting of a 400m swim, 10k cycle and a 2.5km run/push.
Danielle began the event with her swim in very cold waters before passing onto Will, who smashed his 10k bike ride in less than 20 minutes! Danielle then completed the triathlon with the 2.5 kilometer push in her wheelchair, with a little support from her husband George!
Both had family and friends on hand to cheer them on throughout their sections of the triathlon, watching them complete what was an excellent effort!! Danielle even had a quick photograph with Paralympic Gold medalist Jonnie Peacock afterwards!
Ian and his guide Sara took part in their half triathlon a later on and also whizzed round the course! Joined by York volunteer engineer and award winner Rupert Powell, they then discussed their efforts and Remap with broadcaster Clare Balding!
Combined our superheros have raised over £2,000!!
We thank them all for their amazing efforts!
If you wish to donate to their cause to help Remap please visit their Just Giving pages, every penny is gratefully received!!
https://www.justgiving.com/fundraising/danielleremap
https://www.justgiving.com/fundrais…/superhero-tri-for-remap
https://www.justgiving.com/fundraising/shtw4remap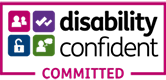 Copyright 2023. All Rights Reserved
Skip to content